Martin Moran 1955 – 2019
In 2019, for the first time the Team experienced the tragedy of losing a member in the mountains. Martin died in July with six others others on Nandi Devi in the Indian Himalaya.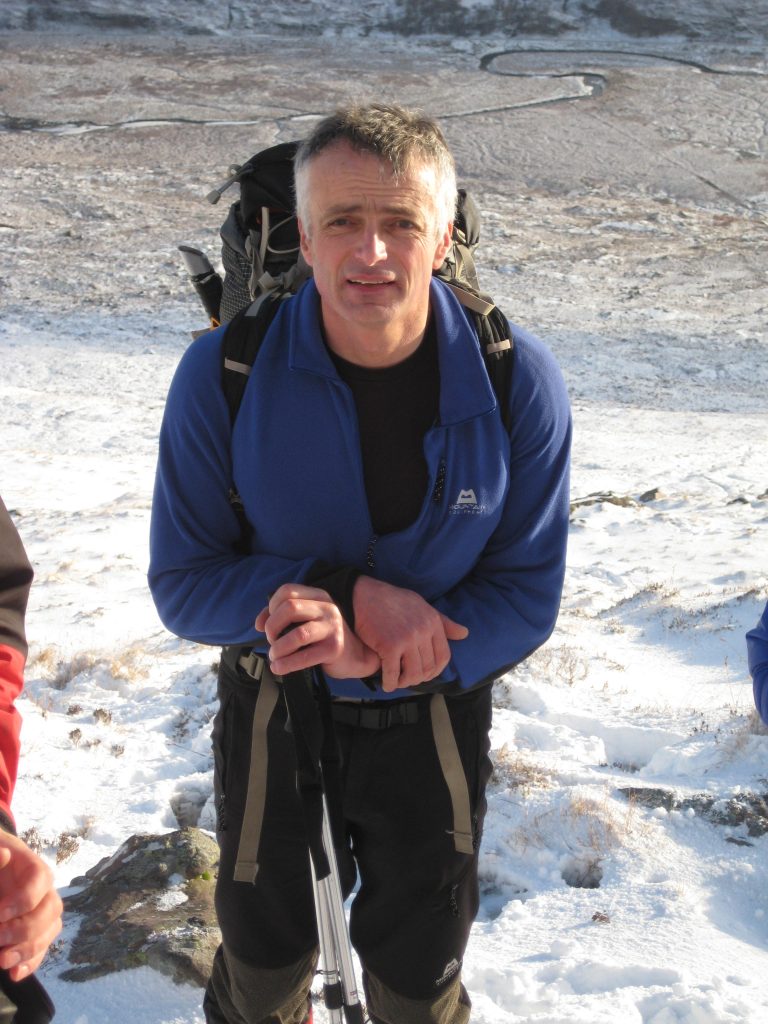 Martin training with the Team, on Beinn Bhan, in January 2011
We are most grateful to Martin's family for donating to the Team the sizable memorial fund raised through the generosity of Martin's many friends. This helped us to fund a new vehicle to replace our Land Rover.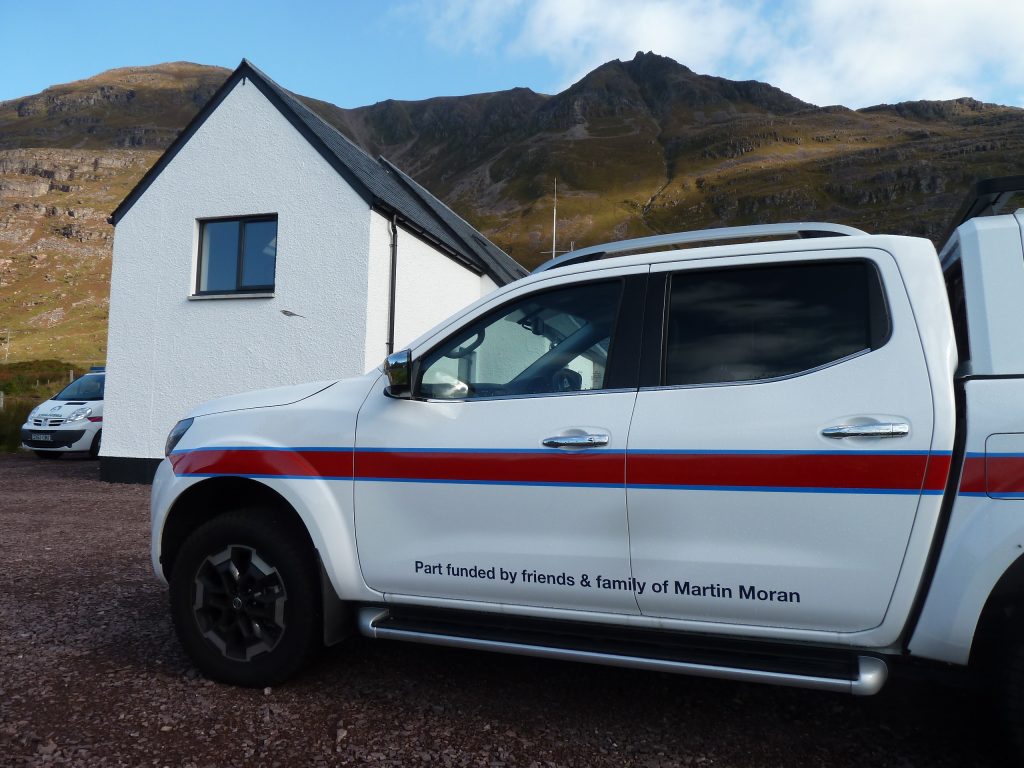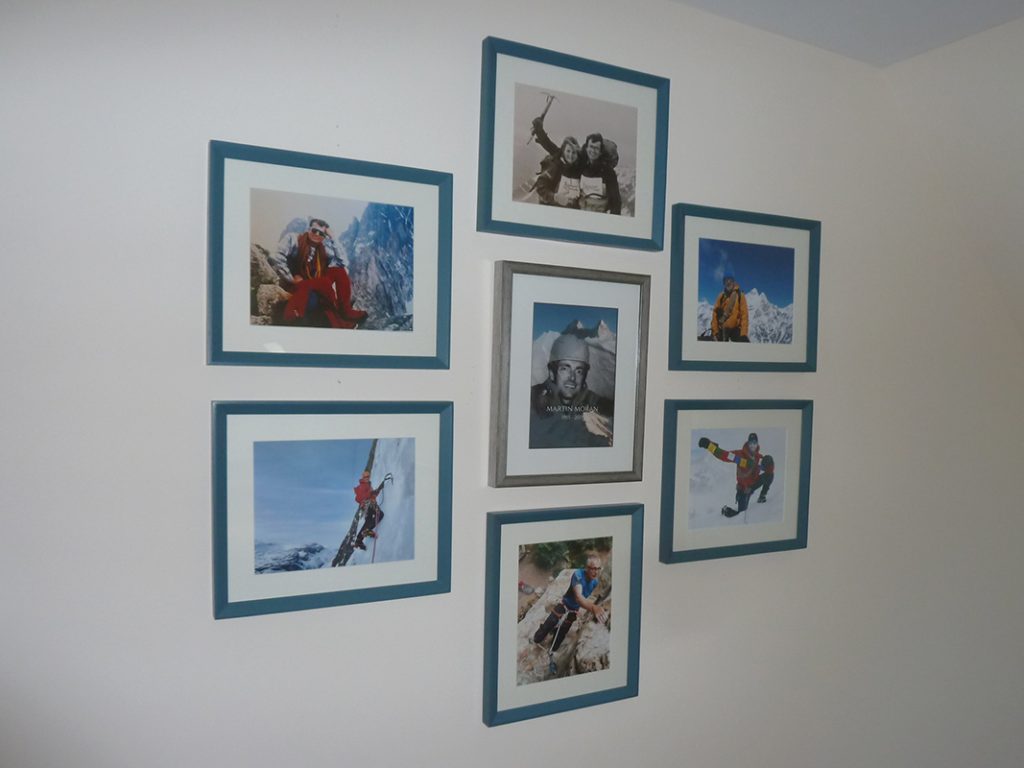 Pictorial tribute to Martin in our new base
Mountain Equipment's tribute to Martin is here.
General
Torridon Mountain Rescue Team is one of 24 volunteer teams in Scotland, with over 1000 volunteers, plus an additional 3 Police teams and 1 RAF team. All teams offer a world class, front line search and rescue service. The national representative body is Scottish Mountain Rescue. We:
Maintain the ability to deploy personnel and operate effectively and safely 365 days a year, 24 hours a day and in all weather conditions
Work in challenging and at times hostile mountain environments
Deploy under the authority of Police Scotland
The team came into being in 1972. Before then rescues were organised on an ad hoc basis under the direction of the local police sergeant using local estate workers and any other suitable men who were available. Recreational hill activities in the 1970s were much less popular than now and sometimes a year went by with no rescues. Nowadays the team averages about 20 a year.
The nature of our work has also changed with the advent of mobile phones and satellite navigational aids. In the early days, most call outs would be in response to folk overdue back from the hill. Many hours of searching, sometimes overnight, were often required. Now, a number of our call outs are initiated by the party in difficulty using a mobile phone and providing a GPS generated location. In the case of serious injury, the casualty can then usually be reached quickly with the help of one of the rescue helicopters.
On a call out we work under the overall supervision of Police Scotland although the activities of team members during a rescue are directed by the team leader. Sometimes on a lengthy search for a missing person we will be reinforced by the RAF MRT and / or our neighbouring MRTs, Dundonnell and Kintail.
The work of mountain rescue in Scotland is well described in the Scots magazine – link below.
Team members
Members of mountain rescue teams in the UK are all unpaid volunteers. We know that we can be called out at any time of the day or night, any day of the year. Obviously there are times when we are unable to respond but usually more than half of the team can be mobilised. We currently have around 25-30 folk on the call out list with a few more in training. Because of the small population in Torridon our members are scattered with around half from outside our territory.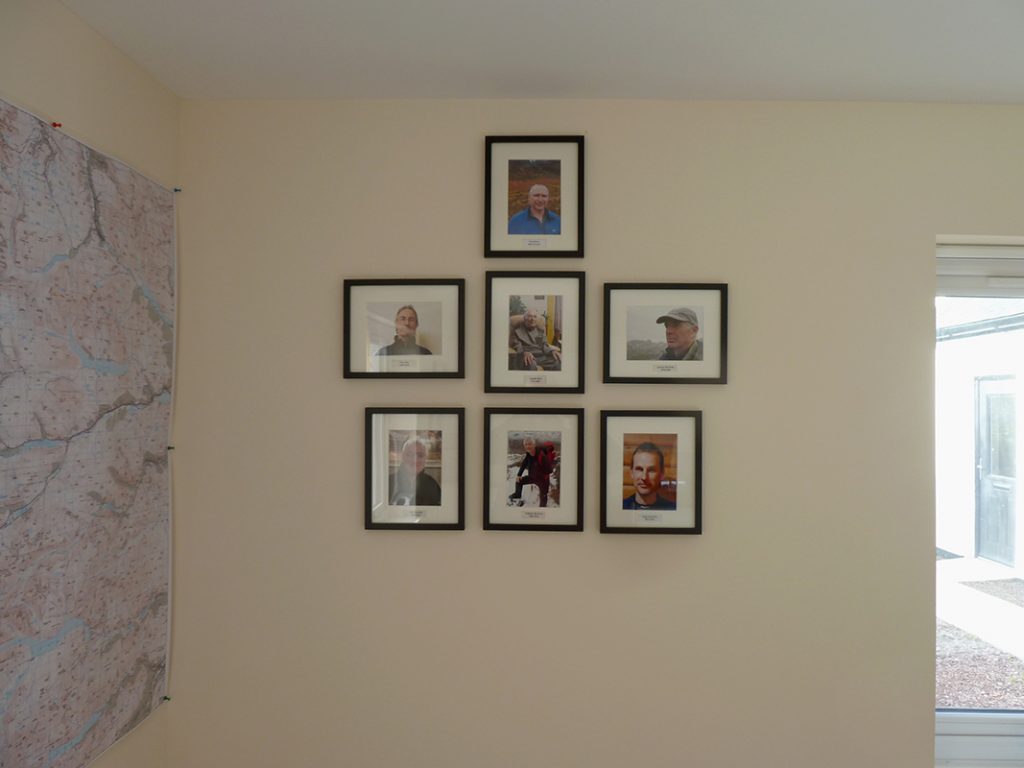 The Team's seven leaders to date
Territory
We cover a large area extending from Achnasheen, in the east, to Applecross, in the west, and from Kinlochewe, in the north, to Lochcarron, in the south. The area includes 17 Munros, including the iconic "Torridon triptych": Beinn Alligin, Liathach and Beinn Eighe, Scotland's first National Nature Reserve. We are richly endowed with some of Britain's most magnificent mountain landscapes, including the trio of Munros around Coire Lair, the remote quartet in the West Monar Forrest, embracing Loch Monar, the massive cliffs of Beinn Bhan, barring entry to the Applecross peninsula, and, most celebrated of all, the Triple Buttress of Coire Mhic Fhearchair, behind Beinn Eighe.
These mountains draw climbers and walkers throughout the year. They offer some of Scotland's most spectacular walking routes and some of our longest and most testing rock and ice climbing routes. Given the terrain it is not surprising that the rescue situations we are faced with can be amongst the most technically demanding to be encountered in Scotland.
Training
The team has a regular training day on the first Sunday of each month. Sometimes these sessions will be in conjunction with one of the rescue helicopters, practising winching and other techniques, and, sometimes, we train with one of our neighbouring rescue teams. Team members are encouraged to attend relevant national courses on mountain leadership, rigging, avalanche rescue, first aid etc.
First aid skills are of paramount importance for all rescuers and we have midweek sessions on first aid as well as an annual weekend of first aid tuition under the direction of members of the British Association of Ski Patrollers.
Most weeks groups of team members can be found practising their skills on a climbing wall in Gairloch or Inverness.
Recruits
Although many of the current team are skilled winter and summer climbers this is not an essential requirement. We look for "team players" with a good level of fitness who are able to cope safely with the difficult parts of our mountain terrain in all conditions. Anybody who is interested should contact our team leader with a view to coming along to one of our training sessions. Generally we require folk to attend at least 6 training sessions before they go on to the call out list.