In January 2019 we finally moved in to our new purpose built rescue centre. Later this year, in a second building phase, we will be extending the building to include stair access to the upper floor. 
We are indebted to the Scottish YHA for allowing to have made our base in the Torridon Youth Hostel for over 40 years.
Thank you to St John Scotland, regular supporters of Scottish Mountain Rescue, for providing the major funding to enable our new base project. And thank you to all our donors large and small, from across the local area, the UK and worldwide, for your exceptional generosity. It is very much appreciated by all of us in the Torridon Mountain Rescue Team.  
Torridon Mountain Rescue Team was delighted to receive a cheque for £50,000 from energy company Innogy on 7 September 2017 at the inauguration of their Grudie hydro power scheme. Combined with the major funding already allocated to us by St John Scotland, grants from a range of bodies such as the Lochluichart Community Trust and The Prince of Wales's Charitable Foundation, and donations and sponsorships from a wide range of generous individuals (not forgetting team members' own tremendous efforts), we have been able to fund a superb facility which should meet our needs long into the 21st century and beyond.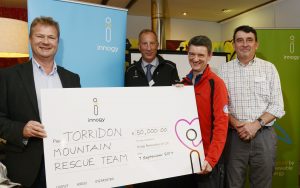 Torridon Mountain Rescue Team member Richard Cockburn with Hans Bunting, (left), Chief Operating Officer Innogy Renewables SE, with Vince Read, Head of Hydro Innogy Renewables UK and Angus Loudon, CEO of St. John Scotland.
Below is the site plan for the rescue centre which is ideally placed next to the Torridon Community Hall and the Torridon Surgery and at the foot of Liathach, the most iconic of the Torridon mountains.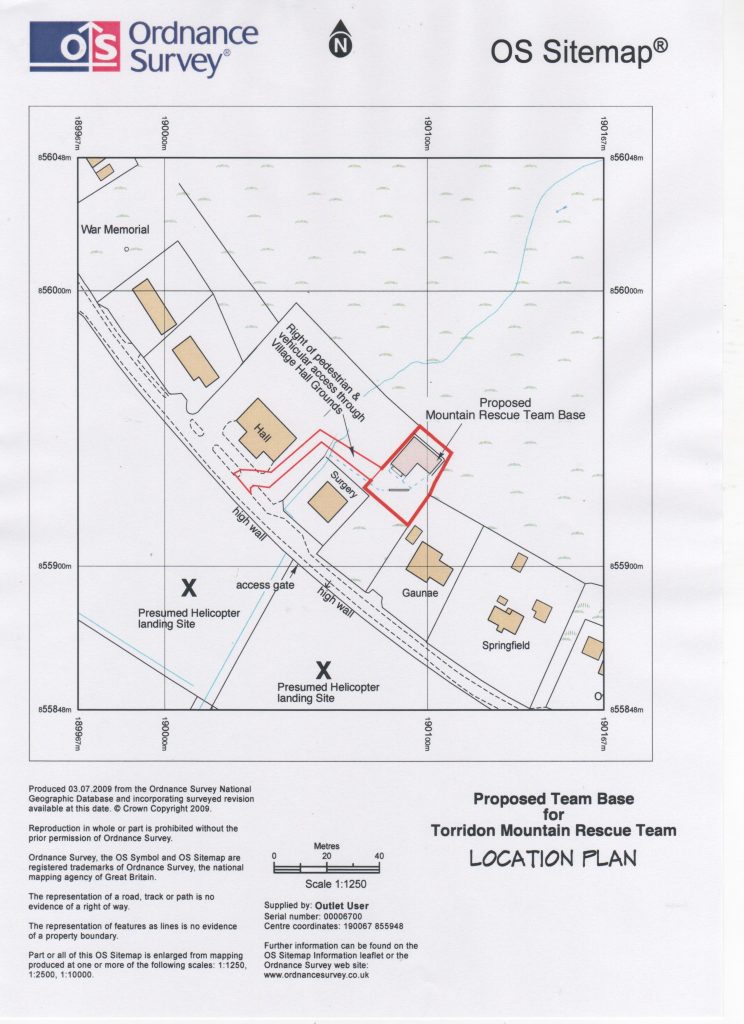 Artists's impression of new base

Floor plan