We are indebted to the Scottish YHA for allowing us to have made our base in the Torridon Youth Hostel for over 40 years, from 1975 until 2019.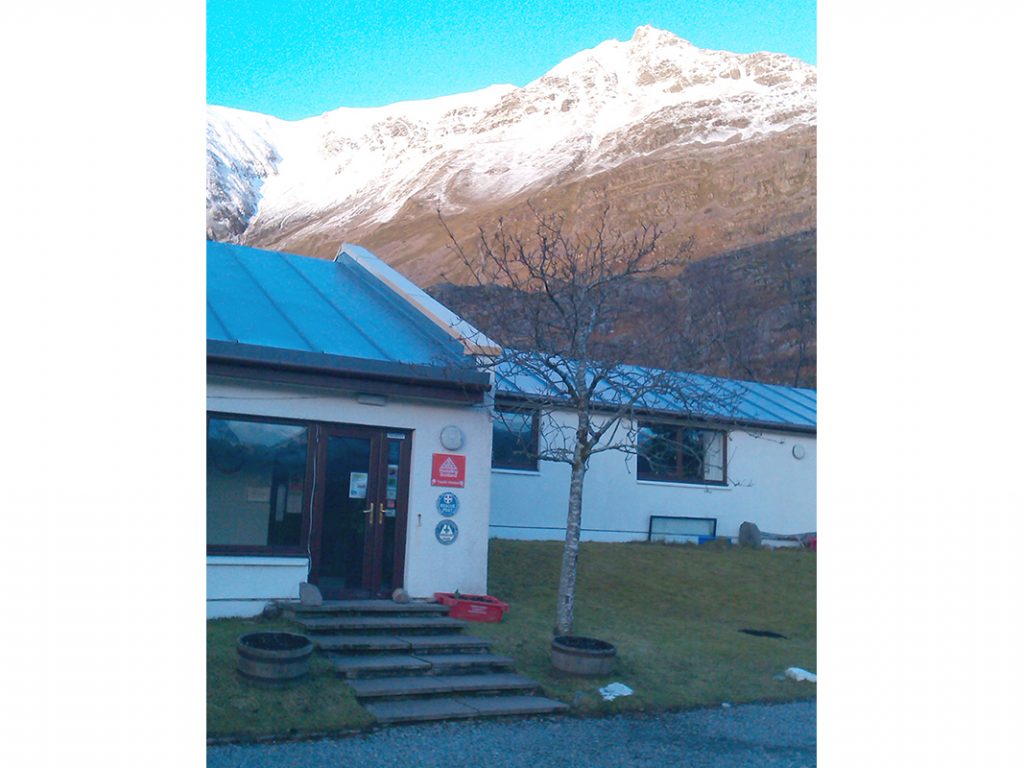 However, operating out of what was effectively a large cupboard was a major constraint on the functioning of the Team.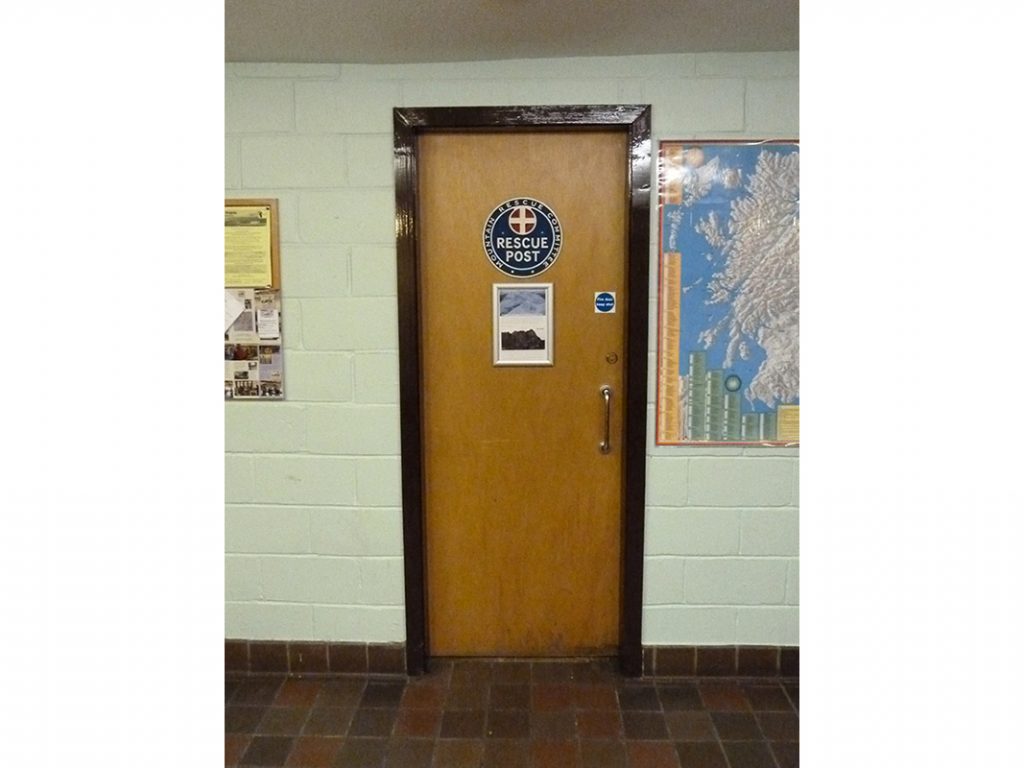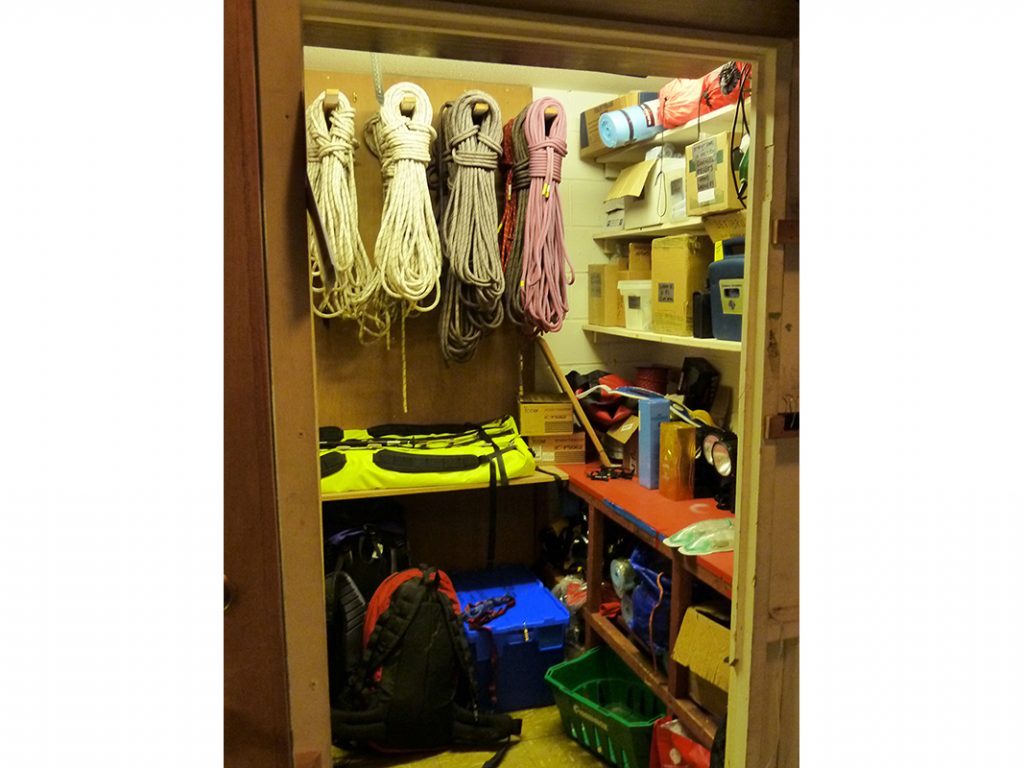 At last, in 2017, after many years of negotiation and planning, the Team was finally able to start building its own rescue centre.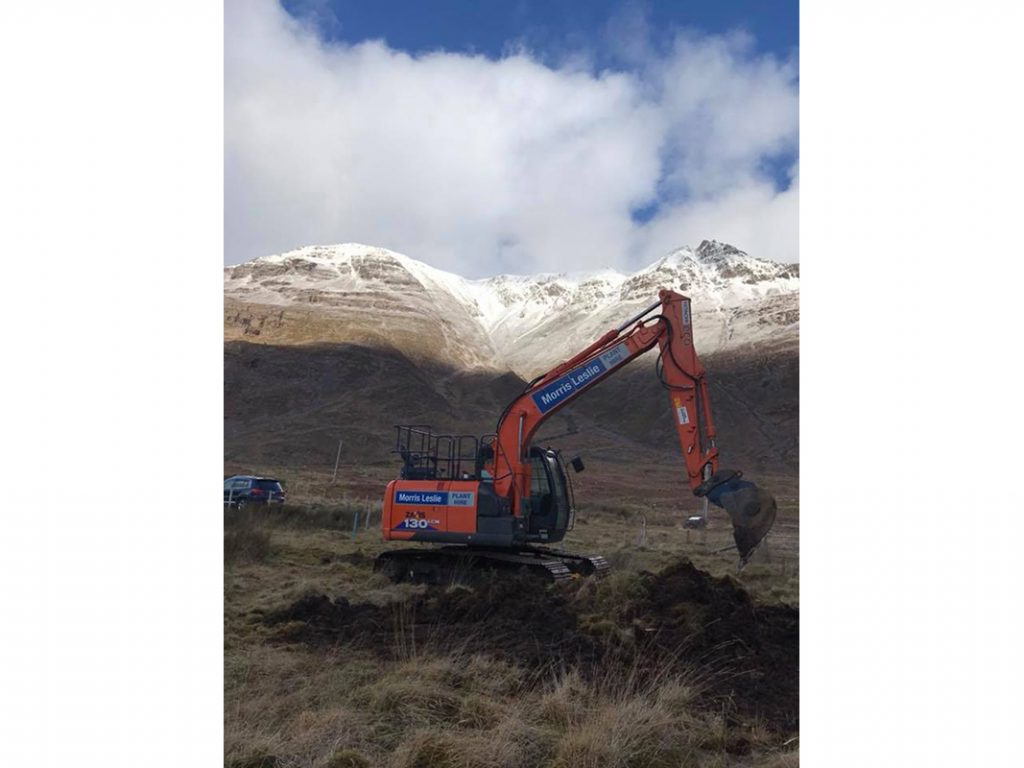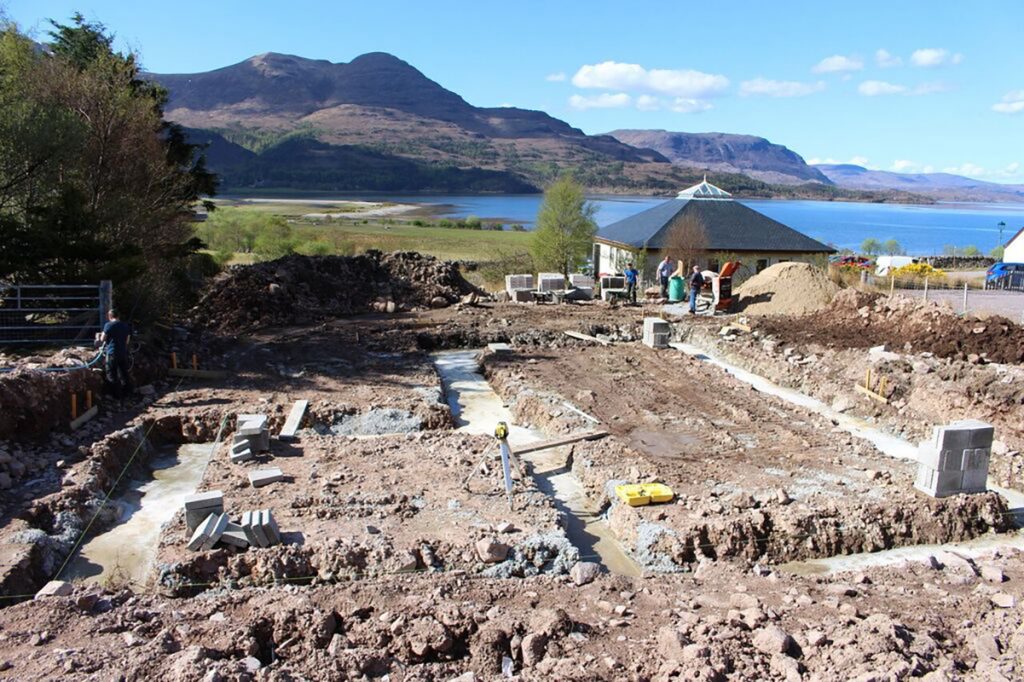 The site is ideally situated in Torridon village, adjacent to the Community Centre and under the shadow of the Team's best known Munro, Liathach.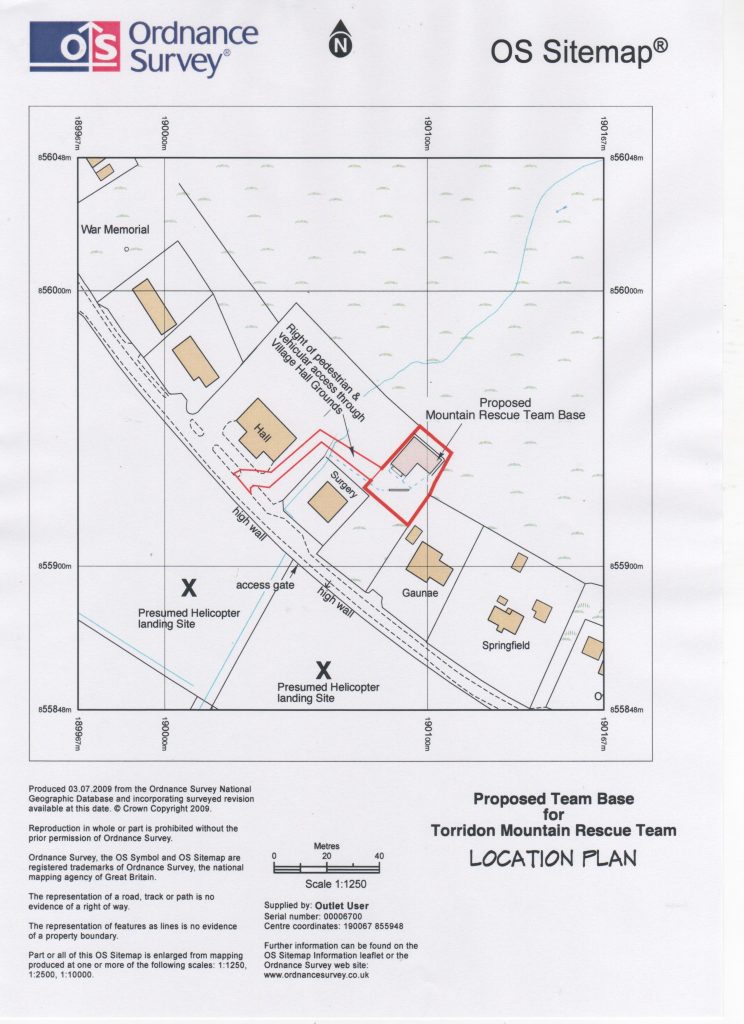 The building was initially planned as a one and a half storey facility with the upper level to be used as an attic storage area. This was finished towards the end of 2018 and the Team finally said farewell to the hostel. However, the response to the Team's funding appeal had been so generous that it was decided to extend the building with a fire proof stair so that the entire upper floor would be available and the working floor area effectively doubled. The extension was finished during 2020 and we now have a superb facility that should meet the Team's requirements long into the future.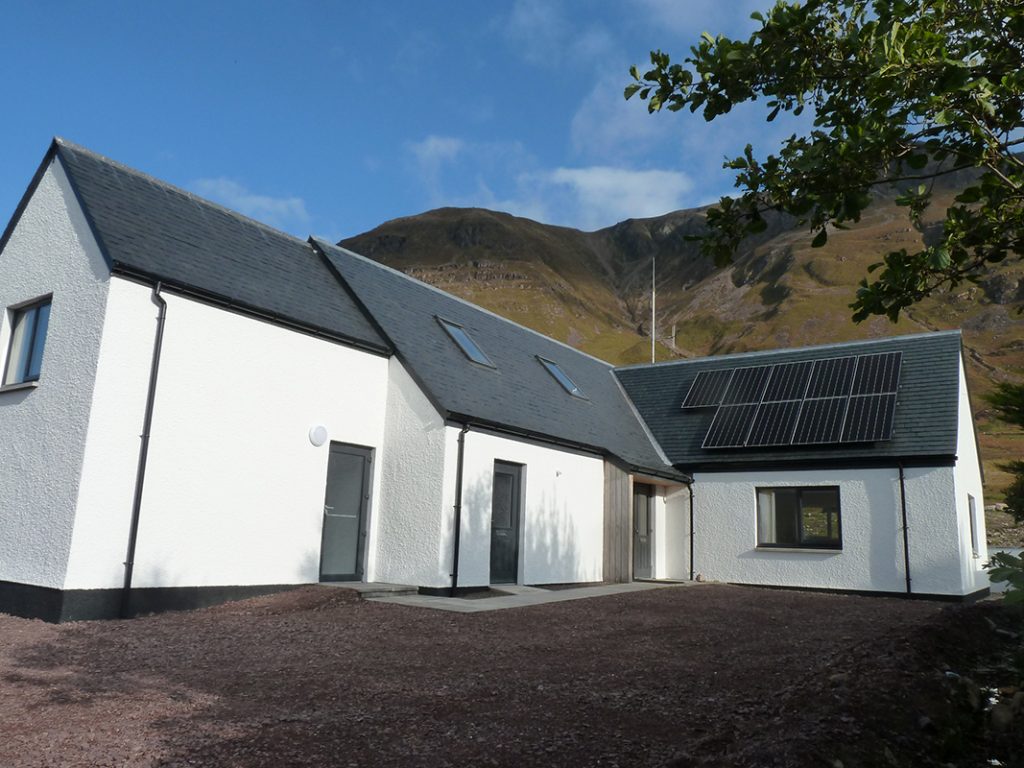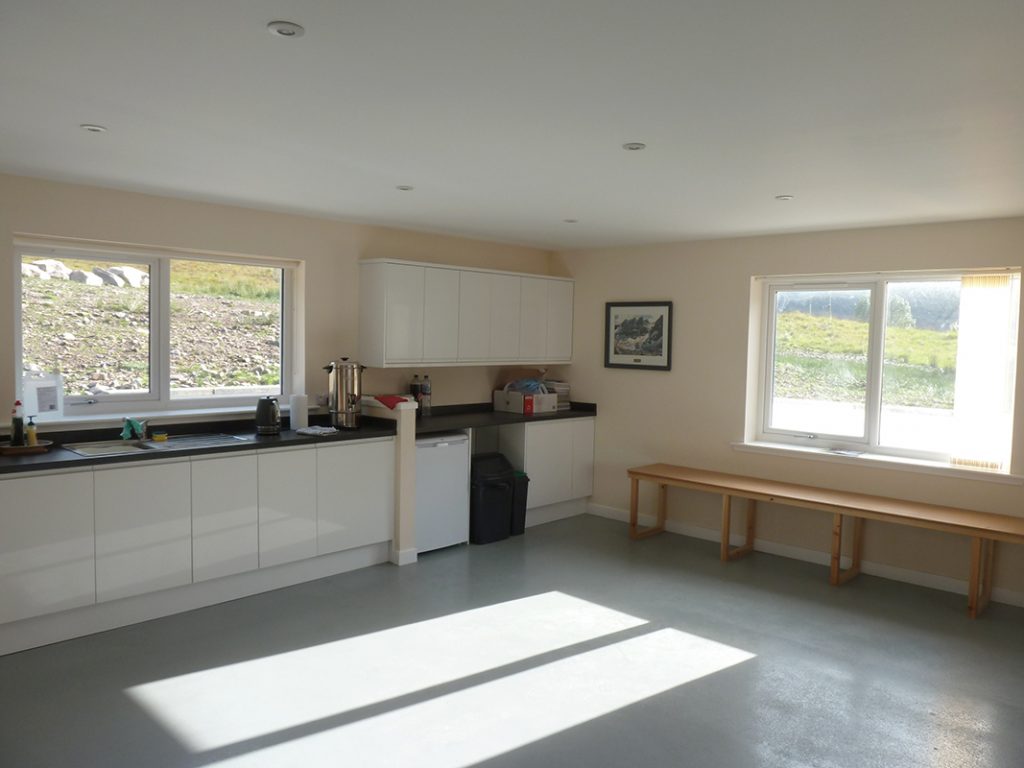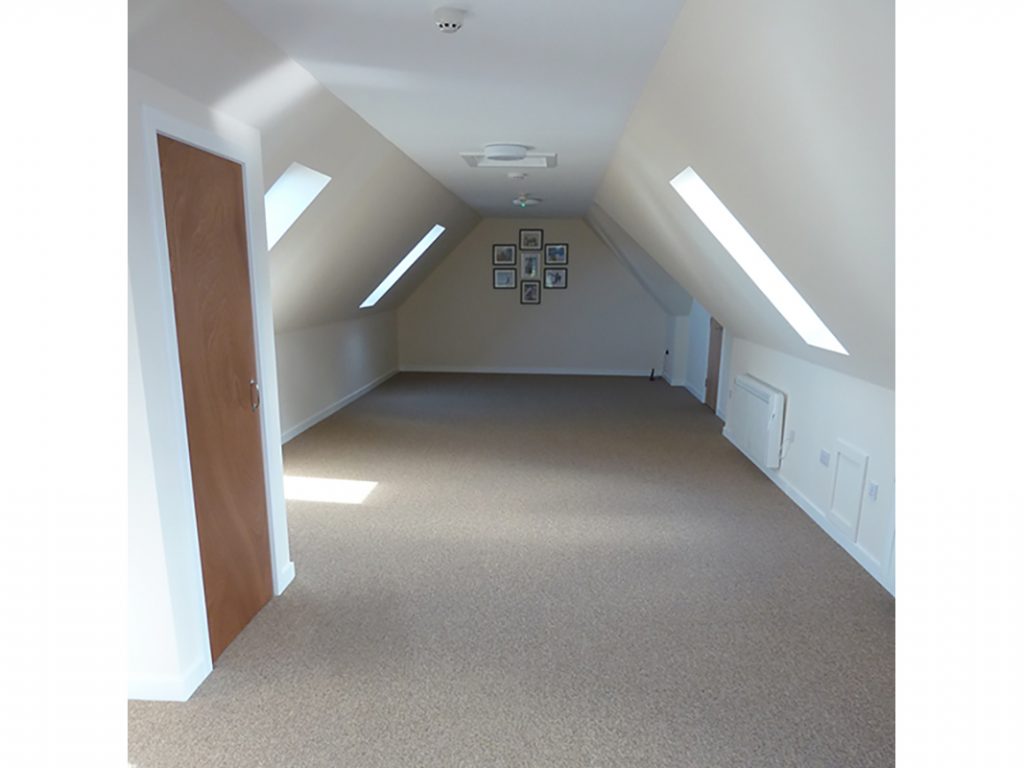 Thanks to all whose generosity made our new base possible
Thank you to St John Scotland, regular supporters of Scottish Mountain Rescue, for providing the major funding. And thank you to all our donors large and small, from across the local area, the UK and worldwide, for your exceptional generosity.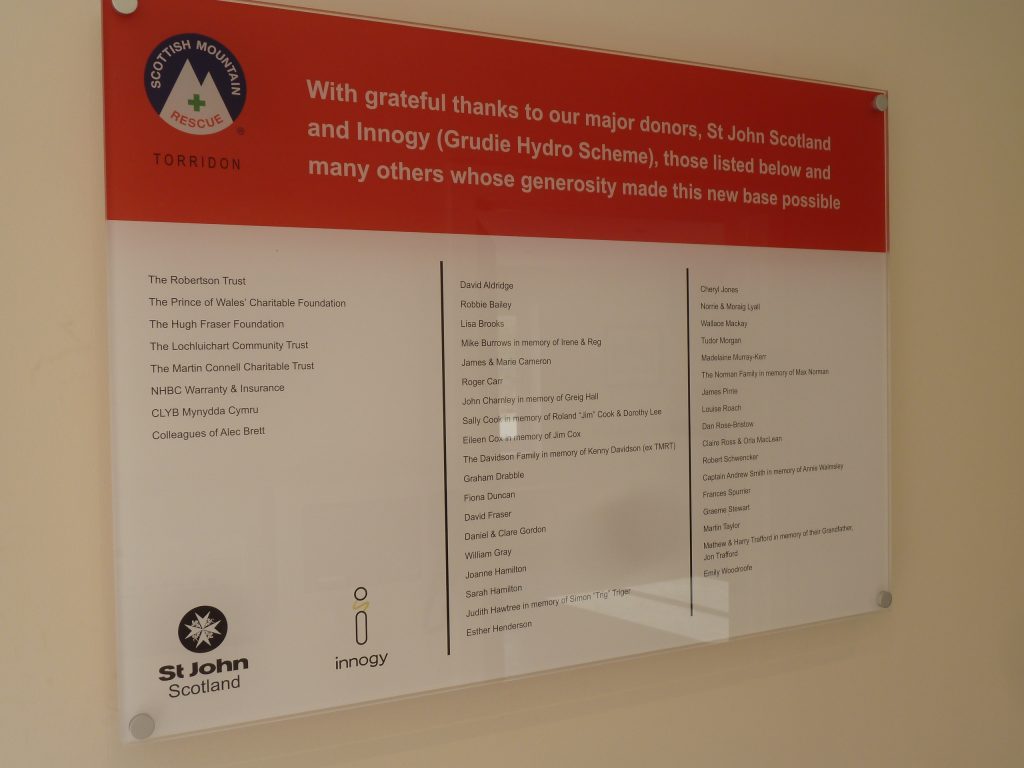 We were delighted to receive a cheque for £50,000 from energy company Innogy on 7 September 2017 at the inauguration of their Grudie hydro power scheme. Other generous grants were received from a range of bodies such as the Robertson Trust, the Lochluichart Community Trust, the Prince of Wales's Charitable Foundation, the Hugh Fraser Foundation, the Martin Connell Charitable Trust, NHBC Warranty and Insurance, CLYB Mynydda Cymru and Colleagues of Alec Brett, a member of the Dundonnell MRT who tragically lost his life on Liathach in September 2015.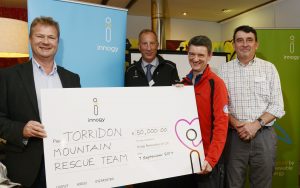 Torridon Mountain Rescue Team member Richard Cockburn with Hans Bunting, (left), Chief Operating Officer Innogy Renewables SE, with Vince Read, Head of Hydro Innogy Renewables UK and Angus Loudon, CEO of St. John Scotland.