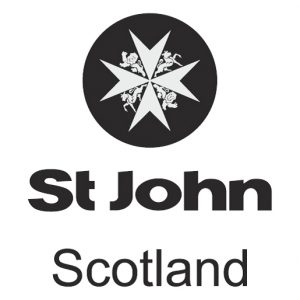 St John Scotland (SJS), formed in 1947, is a Scottish charity dedicated to helping others through medical and rescue activities. Its head office is in Edinburgh.
Unlike St John in England, it does not provide ambulance and first aid training services.
Instead, SJS supports other life-saving and life-enhancing projects overseas and in Scotland. These include the St John Eye Hospital in Jerusalem and a Mother and Baby scheme in Malawi, while closer to home St John Scotland provides patient transport services in several areas of Scotland, defibrillators at golf clubs and public places, and funded neo-natal ambulance in Glasgow.
Mountain rescue has been a key project that St John Scotland has supported over the past two decades, mainly by providing rescue bases and vehicles for Scottish mountain rescue teams, but also more recently by funding a Mountain Safety Instructor for the benefit of Scottish university climbing clubs.
It would be hard to overstate the importance of the contribution that SJS has made. Since 1998 SJS has funded 14 bases and the purchase of 42 vehicles. By the middle of 2017 SJS will have given approaching £4 million in support of mountain rescue in Scotland. Given that the annual grant from Scottish Government is just over £300,000, the crucial importance of the funding from SJS is apparent.
Quite simply, the service offered by mountain rescue in Scotland would be greatly diminished without the massive benevolence of SJS.
The origins of the Order of St John can be traced to an 11th century hospital – the Hospital of St John in Jerusalem.
In 1113 the people who administered this hospital were formed into a religious Order. Soon after, they took on military duties and became known as Knights Hospitallers.
That Order, which exists today, is now commonly called the Order of Malta. It recruited members and owned property throughout Western Europe.
The first property in Scotland was established at Torphichen in West Lothian. Acquired during the reign of David I, King of Scots (1124-1153), it became, and remained until the 16th century, the Order's administrative centre in Scotland.
Being Roman Catholic, the Order ceased to function in the British Isles at the time of the Reformation. In the first half of the 19th century a group of people set out to revive the Order of Malta in the United Kingdom. They formed a separate organisation which they called the Order of St John. In 1888, Queen Victoria made the Order a Royal Order of Chivalry with the monarch as its Sovereign Head. Since then the Grand Prior has always been a member of the Royal Family – currently, HRH The Duke of Gloucester.
The Order was revived in Scotland in 1947, when the Priory of Scotland was established, and since then it has devoted itself to its principal aims of working for the relief of those in sickness, distress, suffering or danger.