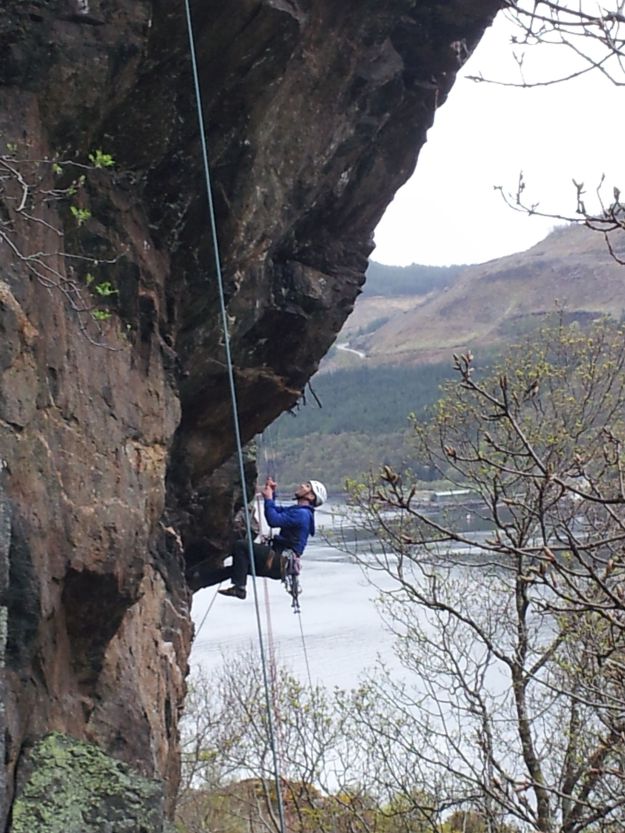 On Sunday morning the team arrived at Lochcarron for the months team training to be lead by team member Martin Moran.
Martin took us to a local crag that he uses to teach various techniques in climbing to his clients as a Mountain Guide.
On the day he was teaching us to aid climb using an etrier (French word for a climbing sling tied in loops to create steps).
Martin also taught us to do some dry tool climbing. This is a method of climbing using a pair of ice axes to climb a rock face instead of using your hands and fingers.
We also had 6 new people come along and join the team for training and they were introduced to climbing/abseiling and lowering.
It was a fantastic days training and a fabulous place to practice these skills.  On behalf of the Team, Thank you Martin for you time and patience.
Gordie Vass