Diabaig was the venue for our January training, working on moving together, abseil techniques and rigging systems.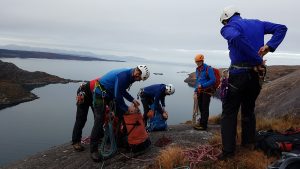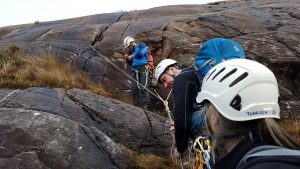 Training for December was at Sand, where we practised the use of avalanche transceivers and searching with avalanche probes.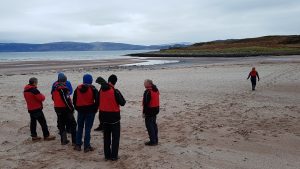 17-18 November 2018 was a first aid training weekend, held at the base. Discussion sessions were combined with mock scenarios in the outdoors. A curry night on the Saturday broke up the weekend and we also watched Steve Penny's Resilience video as part of a wellbeing session (click here to watch it).