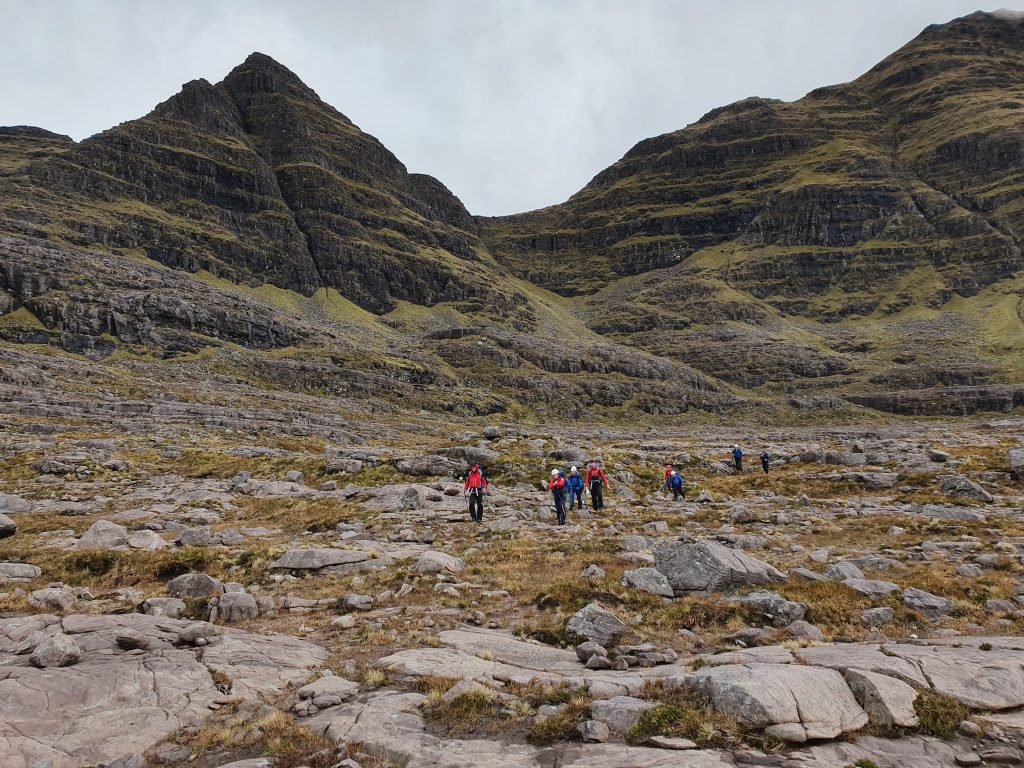 Training today was on the Horns of Alligin and we then explored round the back of Beinn Alligin.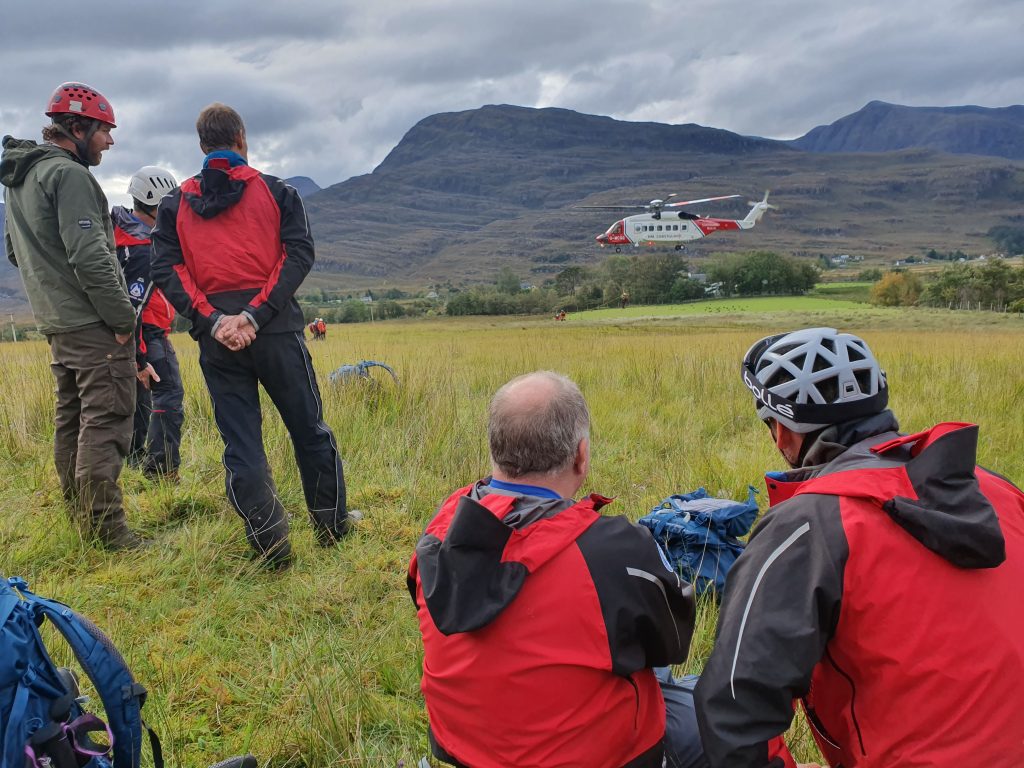 The team had helicopter training with Rescue 948 today, after which the crew dropped us off on Seana Mheallan for abseiling practice.
Training in September was at the crags above Shieldaig, practising various abseiling and rigging techniques.